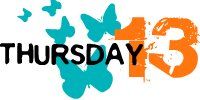 How I SPEND MY FREE TIME USUALLY
1.

Listening to music

.
Especially undiscovered artists such as some of those on Noisetrade.com
2.

Reading the Bible or other christian inspirational books
su ch as Beth Moore's Believing God, Max Lucado's Out Live Your Life etc.
3.

Watching TV shows
such as The Voice, Spartacus, and Hardcore Pawn
4.

Babysitting
I really enjoy watching kids they are so much fun
5.

Pet sitting
I am an all around pet lover especially Dogs and Cats LOVE THEM
6.

Blogging of course
Blogging for me is a way to reach out to people and a way to pour out myself.
7.

Drinking
I love drinking anything hot such as Hot Chocolate, Coffee, Apple Cider, Hot Water with Lemon, Tea etc. I love crystal light which helps me get my water intake. I love the occasional glass of Magners Cider.
8.

Exercising
I am a newbie at this but I want to get into it more and thanks to all you motivators out there you are making that happen!
9.

Cooking
Though I am not good at making a full blown meal (besides like stir fry) I love cooking deserts cakes, cupcakes, cookies, brownies, smores, etc.
10.

Sponsoring Blogs
I love promoting blogs randomly! I feel like it is a blessing to them. Plus it fills me with joy!
11.

Participating In Fundraisers
I love to donate and participate in things like St. Jude's Walk, Cut-A-Thon for Baby Ava, SPCA etc.
12.

Bible studies
I love participating with others to grow in relationship and understanding with God.
13.

Singing
Though I normally don't sing in front of people due to low self esteem and lack of confidence I do sing in the car, in my room, in the shower, and at church.
Welp there you have it! My Thursday 13!
I hope y'all have a blessed Thursday and just thinkg One more day till the weekend!!!!